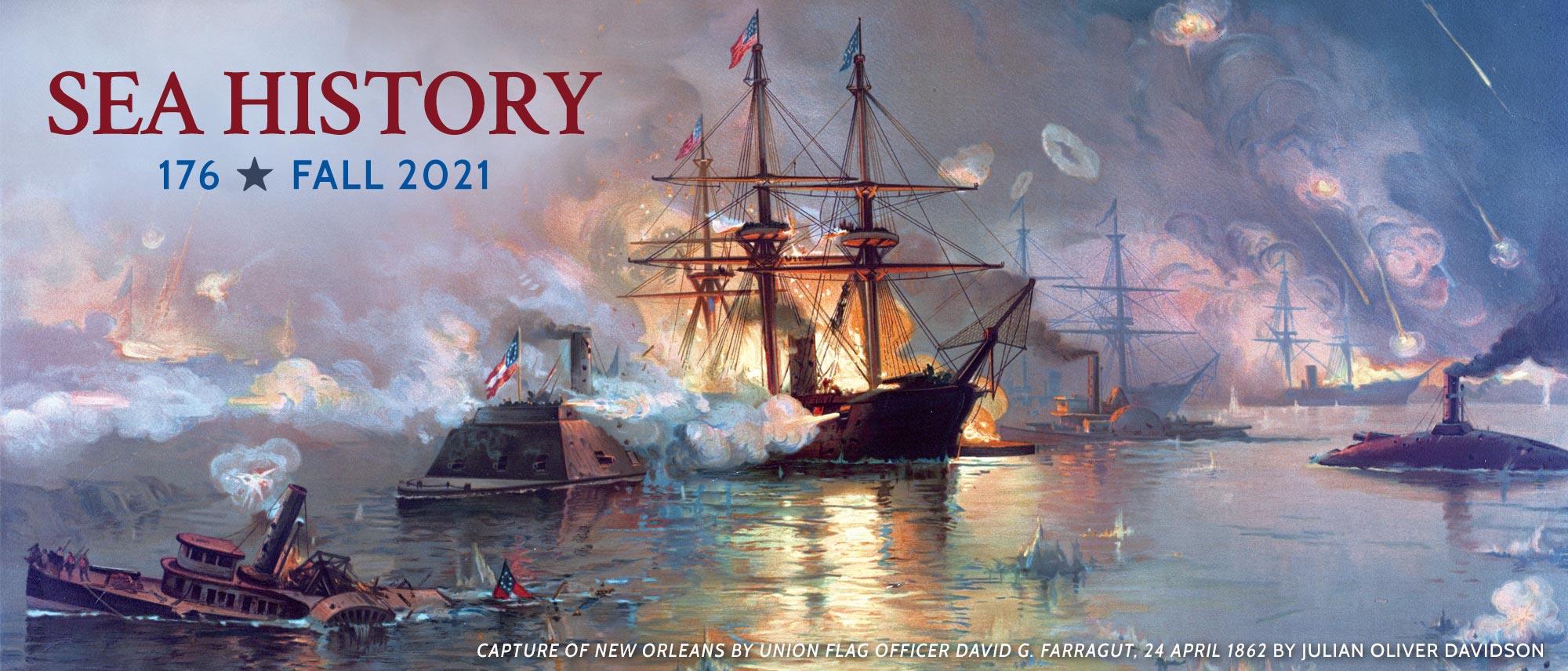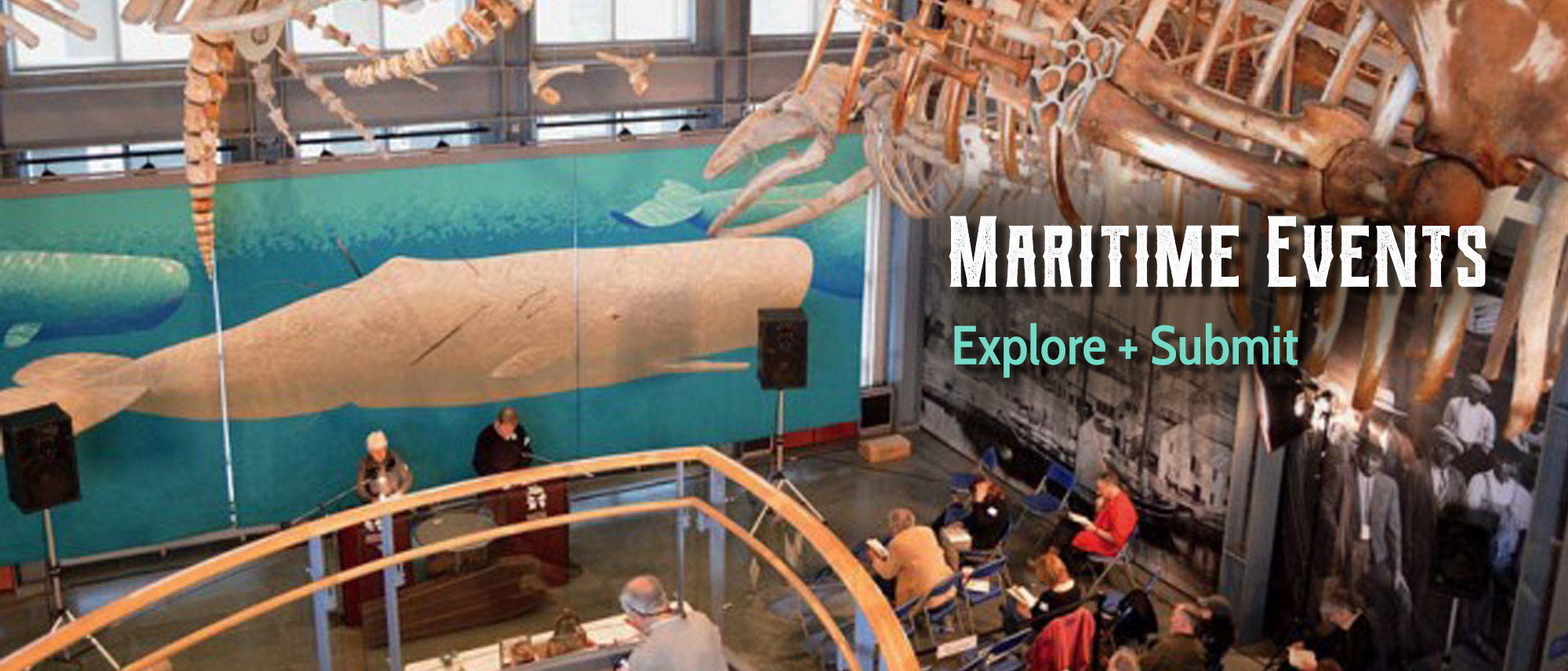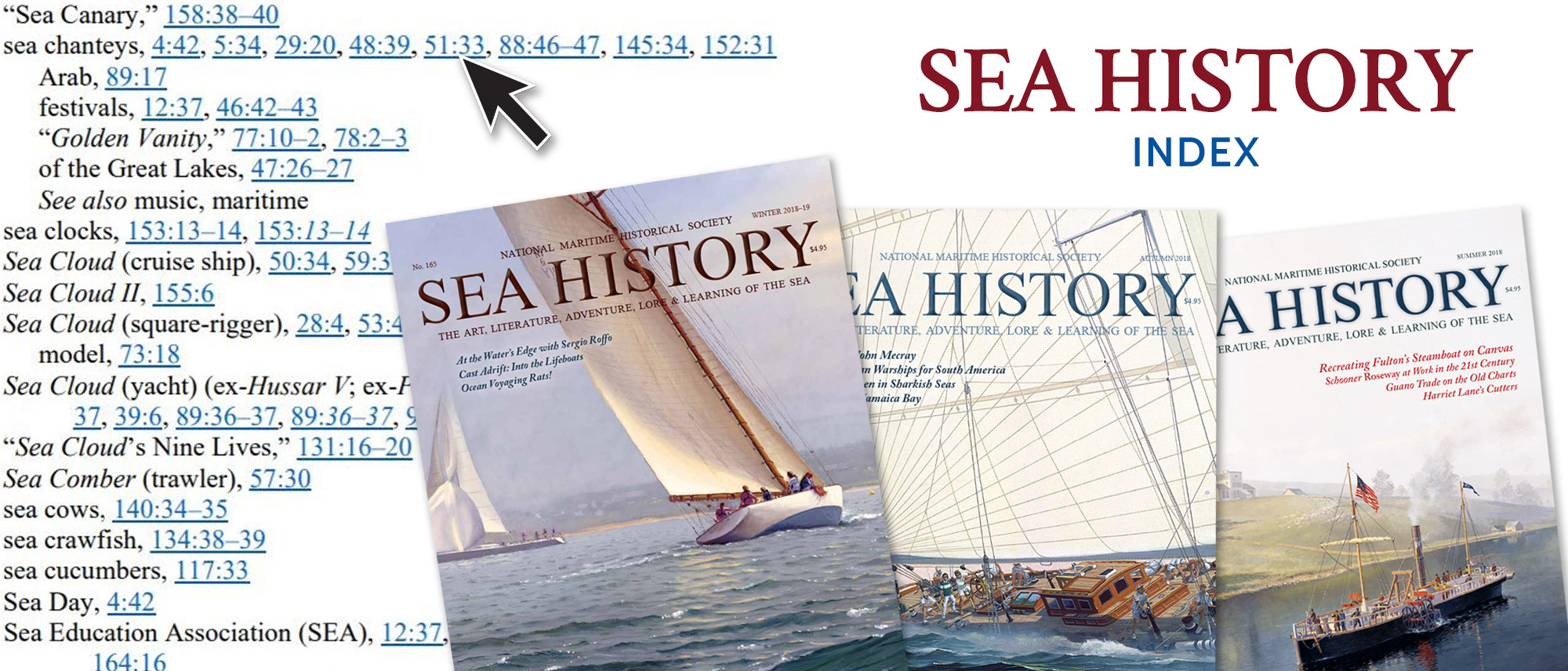 In the Pages of Sea History 177 – Winter 2021
2022 National Maritime Awards Dinner
In the Pages of Sea History 176 – Fall 2021
Museums, Programs, and Historic Sites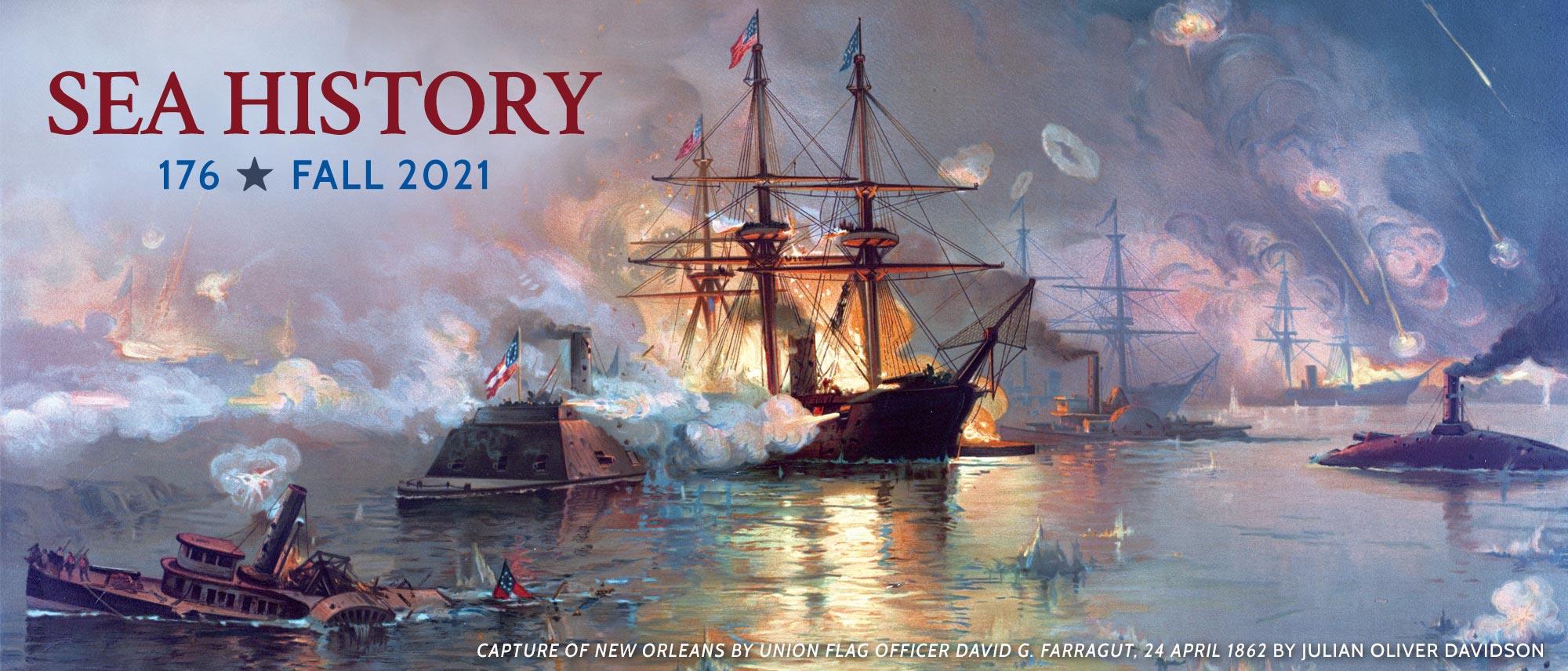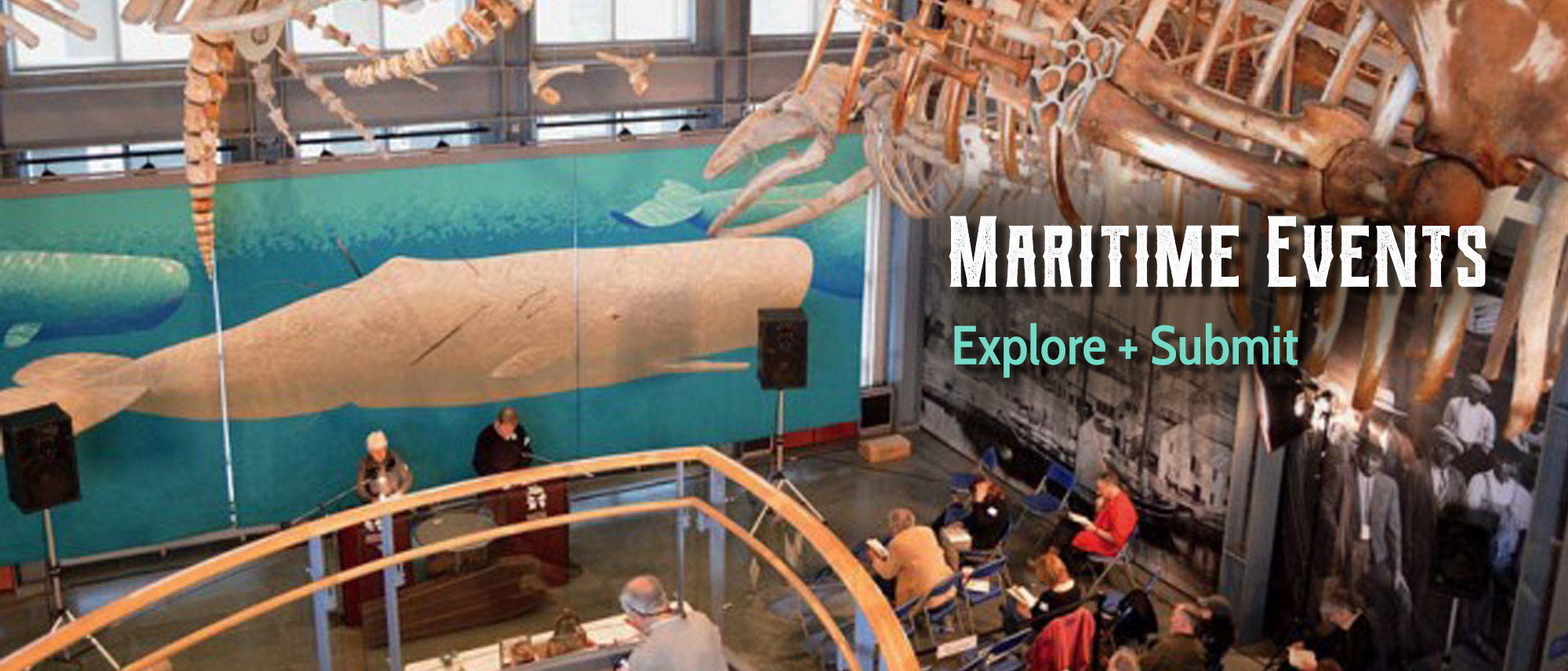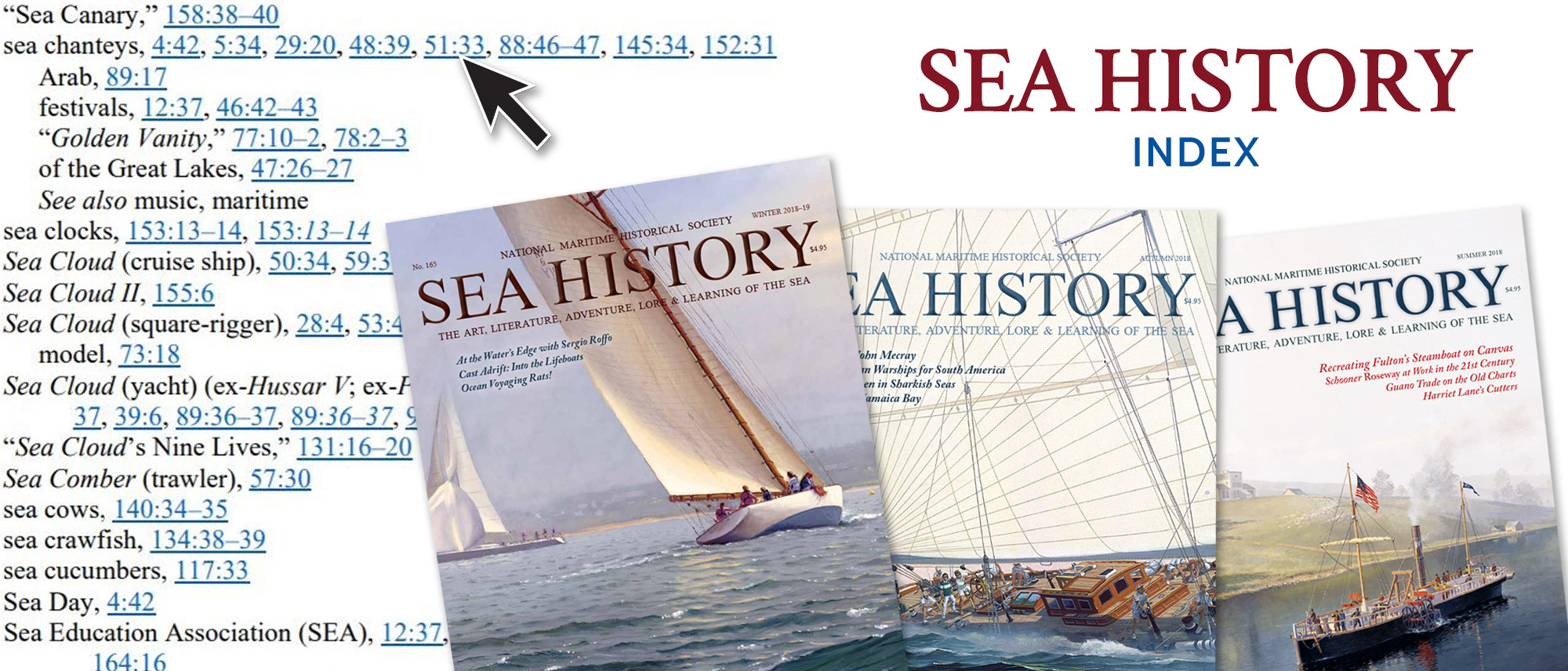 Here's what's in the pages of Sea History 177:  Searching for Amundsen: Louise Arner Boyd aboard the Hobby, by Joanna Kafarowski Wealthy socialite Louise Boyd was preparing to embark…
Join Us >>     Invitation PDF >> The National Maritime Historical Society invites you to celebrate the 11th Annual National Maritime Awards as we honor three esteemed award recipients Lonnie…
Register>>  Guest Donation >> Register Here for the 4 December 2021 Seminar Series Live Zoom Event Welcome & Lecture at 12:00 PM ET, Q&A to Follow Pre-registration is required and…

Sign up to receive emails about news, events, seminars and programs.
Here's what's in the pages of Sea History 177:  Searching for Amundsen: Louise Arner Boyd aboard the Hobby, by Joanna Kafarowski Wealthy socialite Louise Boyd was preparing to embark…

Craig Edwards and Geoff Kaufman at Mystic Seaport Museum (photograph above). In March of 1794, the United States Congress passed the "Act to provide a Naval Armament," authorizing the first warships for the US Navy. Included in the details were specifications on crew size, pay, and daily food rations. There were crew positions you might…
The National Maritime Historical Society is the national voice for America's maritime heritage—helping to raise awareness of our nation's history and the role seafaring has played in shaping the United States of America along with the rest of the world.
Our mission is to preserve and perpetuate the maritime history of the United States and to invite all Americans to share in the challenging heritage of seafaring.