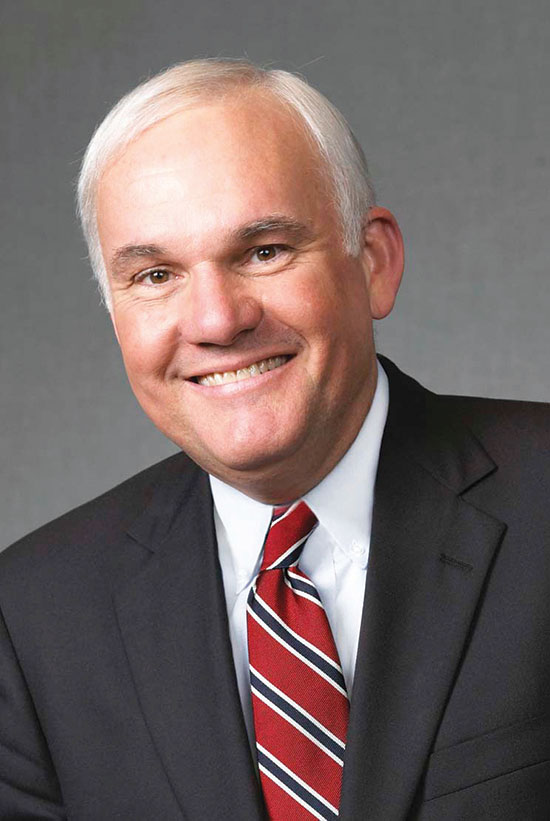 Naval Historical Foundation Distinguished Service Award
The National Maritime Historical Society has been honored to work in association with the Naval Historical Foundation, which has presented its Distinguished Service Award at the Society's National Maritime Awards Dinners in Washington, DC. The award recognizes individuals for their ongoing leadership on matters of naval history and heritage.
In 2016, Andrew Taylor was awarded with the Naval Historical Foundation Distinguished Service Award.  We recognized his many accomplishments in the evening's awards dinner journal:
Andrew Taylor serves as executive chairman of Enterprise Holdings Inc., the privately held business founded in 1957 by his father, Jack Taylor. Enterprise Holdings operates—through an international network of regional subsidiaries and independent franchises—the Enterprise Rent-A-Car, Alamo Rent A Car and National Car Rental brands, as well as more than 9,000 neighborhood and airport locations in more than 75 countries. It is the largest car rental company in the world; Enterprise Holdings and its affiliate, Enterprise Fleet Management, together account for more than 1.7 million vehicles throughout the world.
Joining Enterprise at the age of 16 in one of the company's original St. Louis offices, Mr. Taylor began his career by washing cars during summer and holiday vacations, learning the business from the ground up. After earning a degree in business administration from the University of Denver in 1970, Mr. Taylor opted to gain experience outside of the family business and began working for a Ford Motor company affiliate in San Francisco. After three years he returned to Enterprise, which, at the time, operated a fleet of only 5,000 cars. In 1976, he became the General Manager of Enterprise Rent-A-Car's St. Louis regional operations, and was promoted in 1980 to president and chief operating officer. Mr. Taylor became chief executive officer in 1991, chairman in 2001, and executive chairman in 2013. In 2009, Andrew Taylor was inducted into the US Travel Hall of Leaders, and he was inducted into the Business Travel Hall of Fame in 2014.
His long-standing commitment to the Navy and its heritage has been amply demonstrated through support for USS Enterprise (CVN-65); participation in events honoring USS Enterprise (CV-6) and her World War II veterans; and support for the programs at the National Naval Aviation Museum, the US Naval Institute, and the Naval Historical Foundation. Enterprise's support of our men and women in uniform is well known; the company partners with national programs to hire transitioning military personnel, veterans, members of the National Guard and Reserve, and military spouses. It has been designated a Military Friendly Employer® by Victory Media, publisher of GI Jobs, and one of the Most Valuable Employers (MVE) for Military ® by Military Transition News. For this longtime support of the US Navy and its history and American veterans, Andrew Taylor is being recognized with the Naval Historical Foundation Distinguished Service Award.
Categories: Business Professional