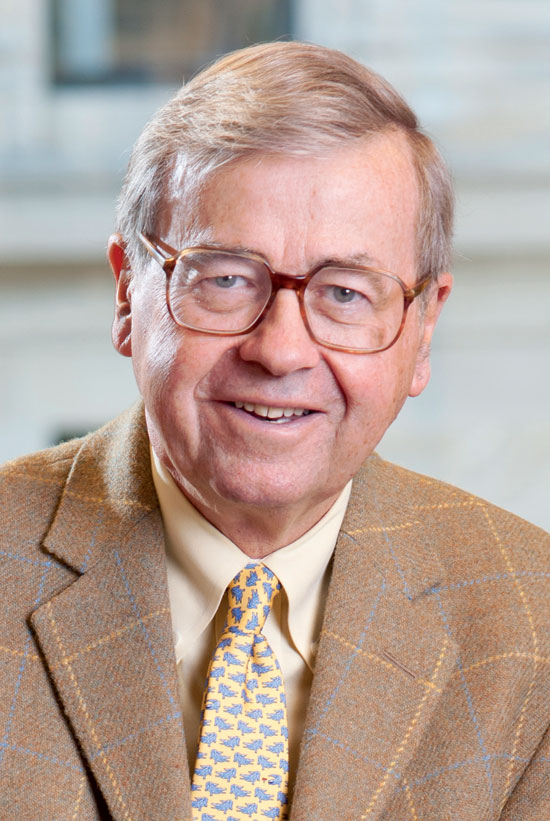 NMHS Distinguished Service Award
The NMHS Distinguished Service Award has been presented each year since 1993 to recognize individuals who, through their personal effort and creativity, have made outstanding contributions to the maritime field.
In 2014, George W. Carmany III, who serves as this year's Honorary Dinner Chairman, was awarded with the NMHS Distinguished Service Award.  We recognized his many accomplishments in the evening's awards dinner journal:
Carmany's enthusiasm for competitive sailing led him to become deeply involved with the New York Yacht Club; he served five terms as trustee and was chairman of its long-range planning and America's Cup committees. In 2012, he received the New York Yacht Club Medal, the highest individual honor the Club can bestow. He has been a longtime supporter of the USS Constitution Museum and South Street Seaport Museum, where he was vice chairman.
Carmany began fishing at age seven and has been sailing since age 13. From 1993–2004 he sailed his boat Hornet, a New York 40, winning the Astor Cup twice. He has been a watch captain in the Bermuda and Transatlantic Races and was a member of the America II syndicate for the 1987 America's Cup challenge. Big game fishing has taken him all over the world; one of his trophies, caught in 1969, was a 1,000-pound marlin.
After serving as an officer in the US Navy from 1962 to 1967, Carmany began his business career with Bankers Trust Company in its International Banking Department. He has held senior positions with American Express Company and The Boston Company. He chaired the Olympia and York Bondholders' Steering Committee before launching his company in 1994, G.W Carmany and Company, an advisory business in financial services and health care.
Carmany is a finance industry executive whose career has actively involved him in hospital management and the provision of health care; he has been chair of the New England Medical Center Hospitals, vice chair of Lifespan Inc., and chair of the board of associates of the Whitehead Institute for Biomedical Research. He also served as senior advisor to Essex Woodlands.
A graduate of Amherst College, Carmany has received both its Distinguished Service Award and Medal for Eminent Service. He also serves on the Advisory Committees of the Harvard Medical School, is a member of the President's Circle of the National Academies, and is a former trustee and executive committee member of Bentley University.
Carmany is a Director of Breathe America and a Senior Advisor to Brown Brothers Harriman; EnGeneIC, Ltd.; and the Asia Link Group of Beijing. Until 2005 he was Chairman and CEO of Helicon Therapeutics and served until 2010 as a Director of Sun Life Financial, Toronto, Canada. He retired in 2019 as Director of the Macquarie Infrastructure Company after 15 years of service.
Categories: Sailor/Racing