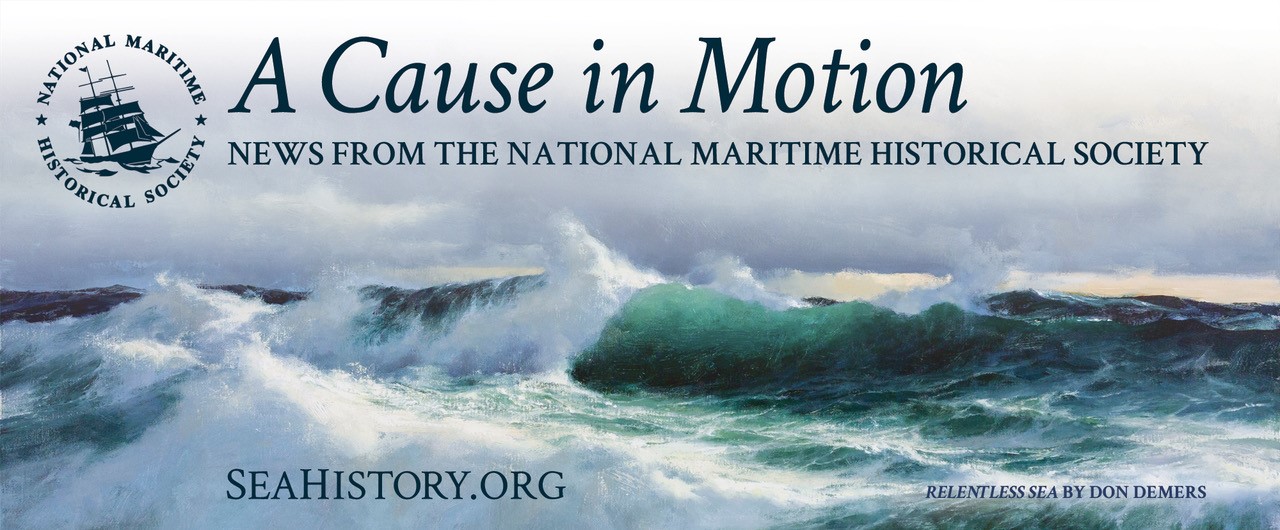 A Cause in Motion
News from the National Maritime Historical Society
We're moving A Cause in Motion from our quarterly magazine to your inbox and online! Members and friends will still get news of NMHS through Sea History and the website, but the Cause in Motion email newsletter gives us the flexibility to provide you with the latest updates, as well as the room to share expanded information about our events and programs.
If you haven't been receiving A Cause in Motion, we've assembled them all here for you. And if you'd like to get them delivered directly to your inbox, join our email list today.
---
Newsletter Archive