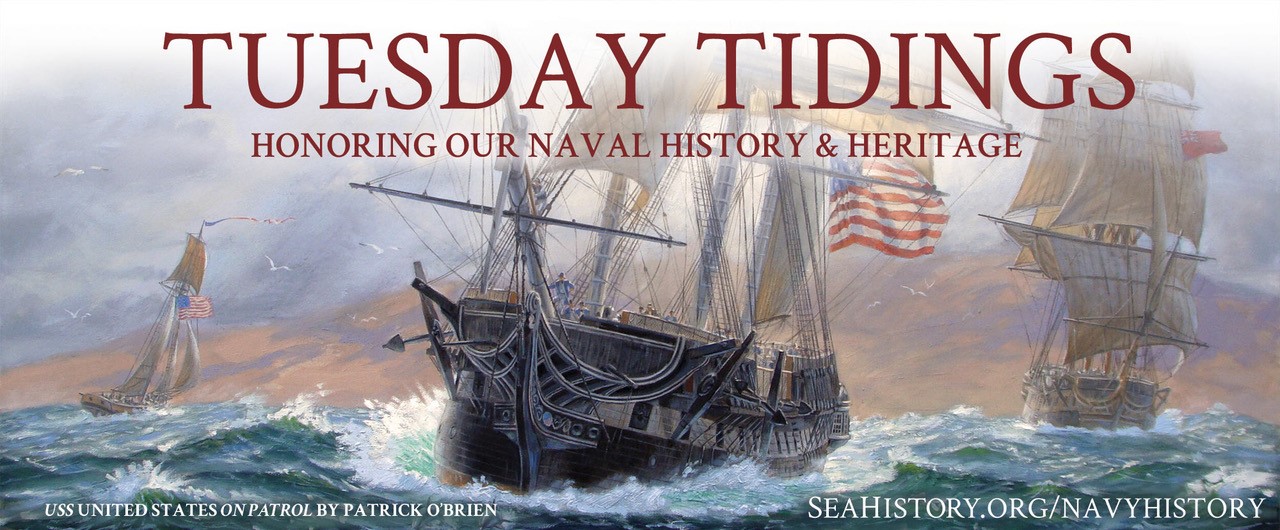 Tuesday Tidings Naval History Newsletter
When the Naval Historical Foundation (NHF) was dissolved in late 2022, the National Maritime Historical Society, with its complementary mission to preserve and promote maritime heritage, agreed to continue hosting the NHF regular weekly news series in an effort to ensure that America's great naval history is proudly remembered. Now renamed Tuesday Tidings, the series will host new issues of the International Journal of Naval History and includes book reviews, upcoming events and gatherings in the naval field, calls for papers, and news from the greater maritime heritage world. We hope you enjoy this newest e-letter series from NMHS and welcome your feedback. Please send your comments to nmhs@seahistory.org.
---
Tuesday Tidings Naval History Newsletter Archive
---
Supporting US Naval History & Heritage >>
With the 250th anniversary of the US Navy on the horizon, NMHS seeks your support as we plan to honor those who have provided for our maritime security.