Howard Slotnick (1930-2020)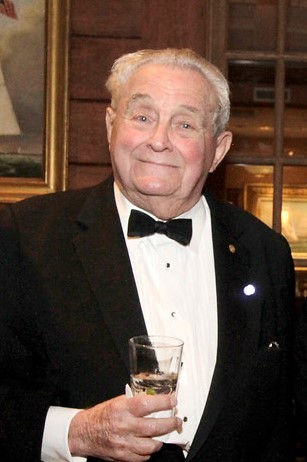 The trustees and staff of the National Maritime Historical Society mourn the loss of their dear friend and shipmate Howard Slotnick. A trustee of the Society since 1976 and our treasurer and chairman emeritus, Howard was a true gift to NMHS and to the entire maritime heritage community. Throughout his life, he acted on the unwavering belief that a deep sense of history is the strongest foundation for the future.  We miss him dearly and will strive to honor his legacy for generations to come.  Please take a moment to watch this short film as we share with you a little about Howard's life, in his own words.
Born and raised in Brooklyn, Howard started sailing at the age of 14 when he befriended a boatowner in the Catskill mountains.  His love of sailing never diminished; his last boat was a 35-foot yawl, Carousel.  Howard first met Peter Stanford, the Society's president emeritus, at the South Street Seaport Museum when it was still in its infancy.  His interest piqued, he signed up for the Friends of South Street's famous one-dollar introductory membership. After a few meetings, he found himself more and more involved with the institution, manning a booth for the museum at a local boat show and eventually joining the board in 1970, a position he would hold for nearly thirty years.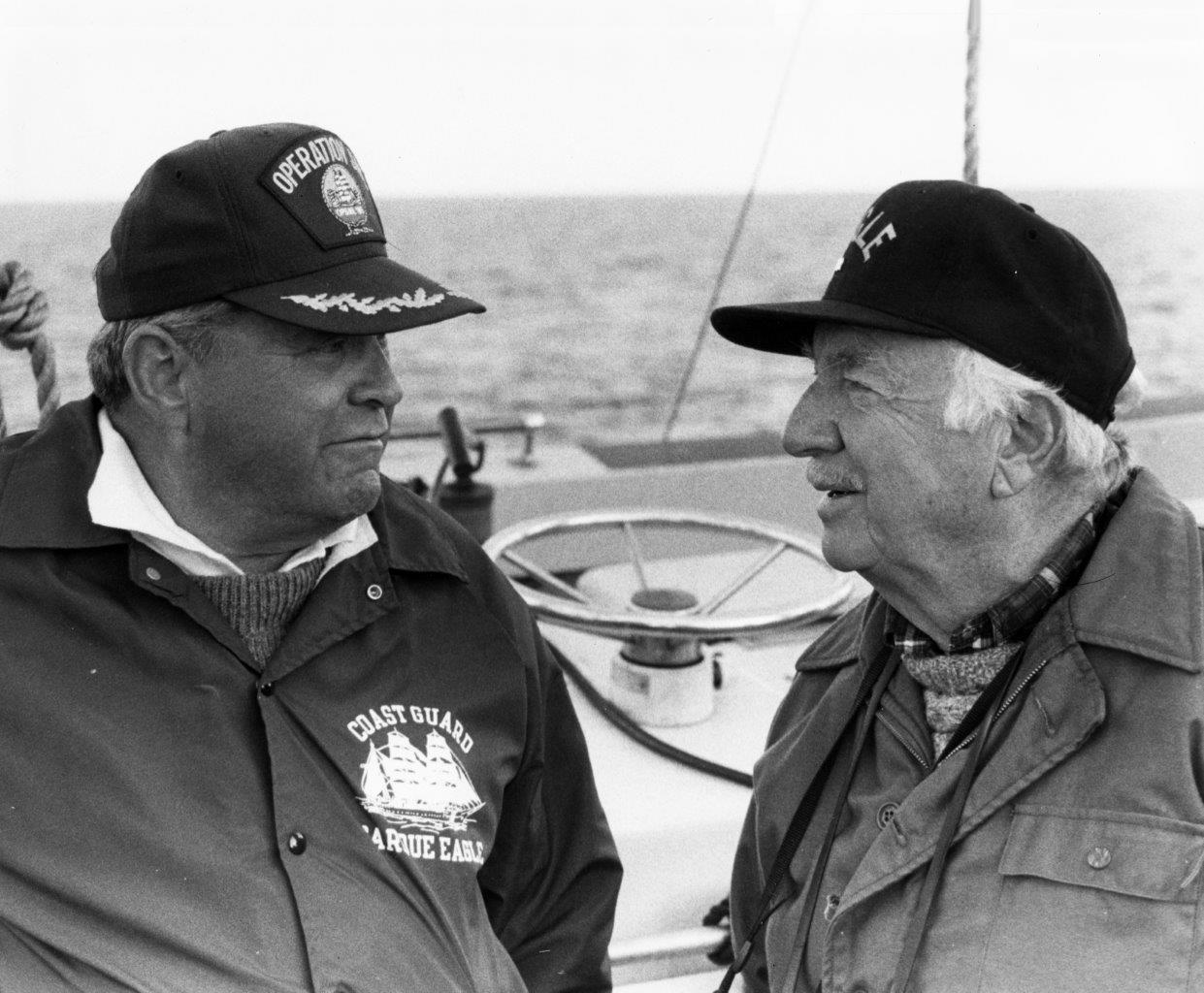 It was at a fateful dinner in the early 1970's that someone suggested "wouldn't it be nice to have a harbor festival for the bicentennial?"  Howard flew to Europe to sign up ships to participate.  Drawing on the example of Operation Sail, the 1964 tall ship event planned to coordinate with the World's Fair, Howard attended a tall ship event in Travemunde and started talking to ship captains.  Howard recalled "the minute we said 'New York,' their eyes all opened up!"  He took a trip to Portsmouth a year later and got onto the Russian sail training ship Kruzhenstern, which was the beginning of a lifelong special relationship with that ship.
Thanks to his efforts, Operation Sail '76 was a great success; "the little harbor festival turned into an international event."  It was followed by similar gatherings of tall ships for the 1986 Statue of Liberty Celebration in New York Harbor, the 1992 Columbus Day anniversary, and then OpSail 2000.  For the 2000 event, Howard was chair of OpSail Miami, drawing fourteen major ships and hundreds of thousands of attendees.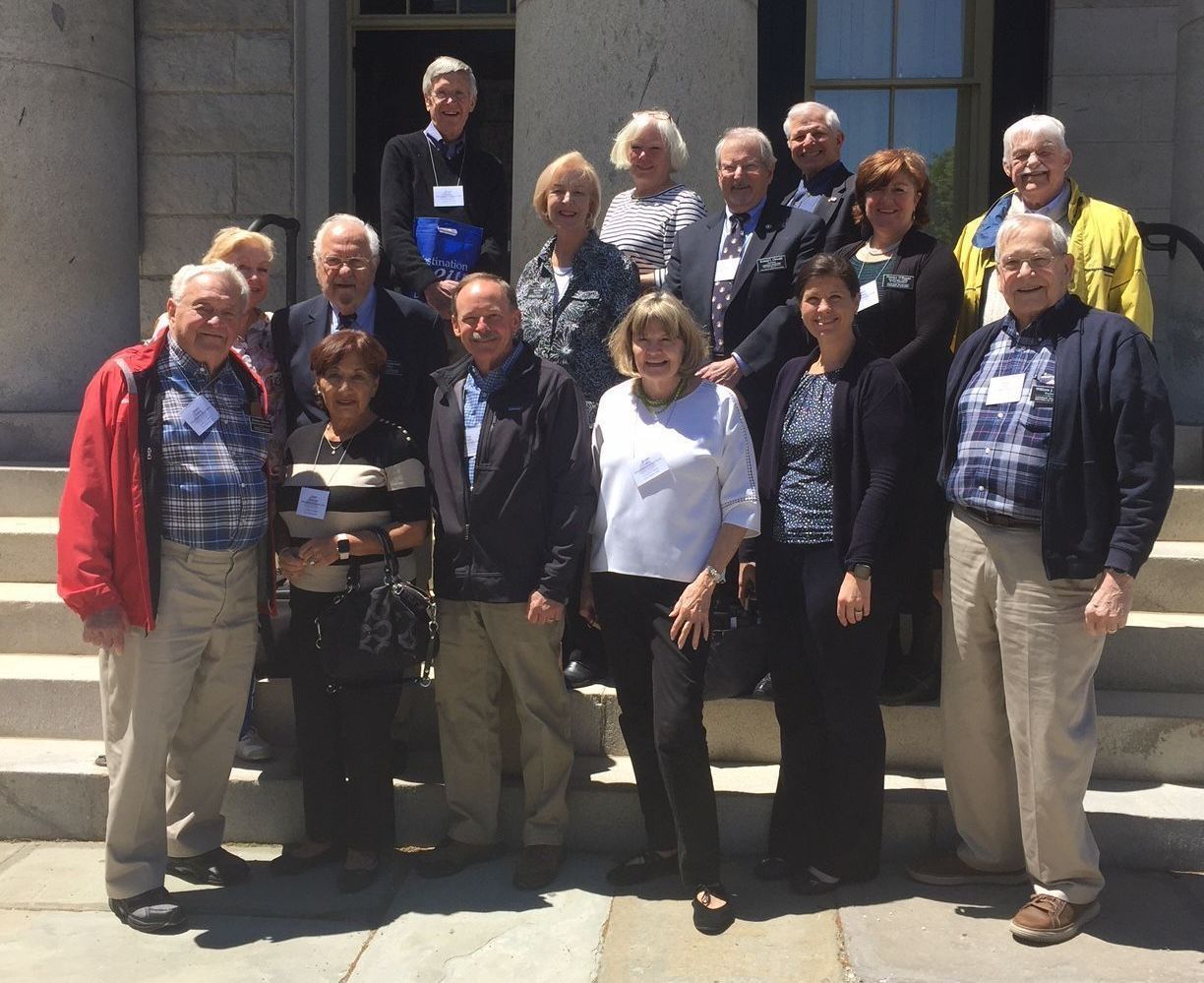 Howard became involved with the National Maritime Historical Society in its early years.  His first office was treasurer:  "I was a great treasurer.  We had no money, though," he was fond of saying.   Howard became a trustee in 1996 and supported NMHS in countless ways, representing the Society at outreach events, and serving as treasurer and chairman.  He lent his wisdom and leadership to several committees, including the NMHS publications committee, which oversaw the 1998 and 2011 reprintings of The Skipper and the Eagle and A Dream of Tall Ships in 2013.  In 1998, he organized the only Parade of Tall Ships up the Hudson River in the twentieth century to celebrate the Bicentennial of Rockland County.  And NMHS is not the only organization that enjoyed Howard's support; he was also a dedicated trustee of the US Coast Guard Foundation.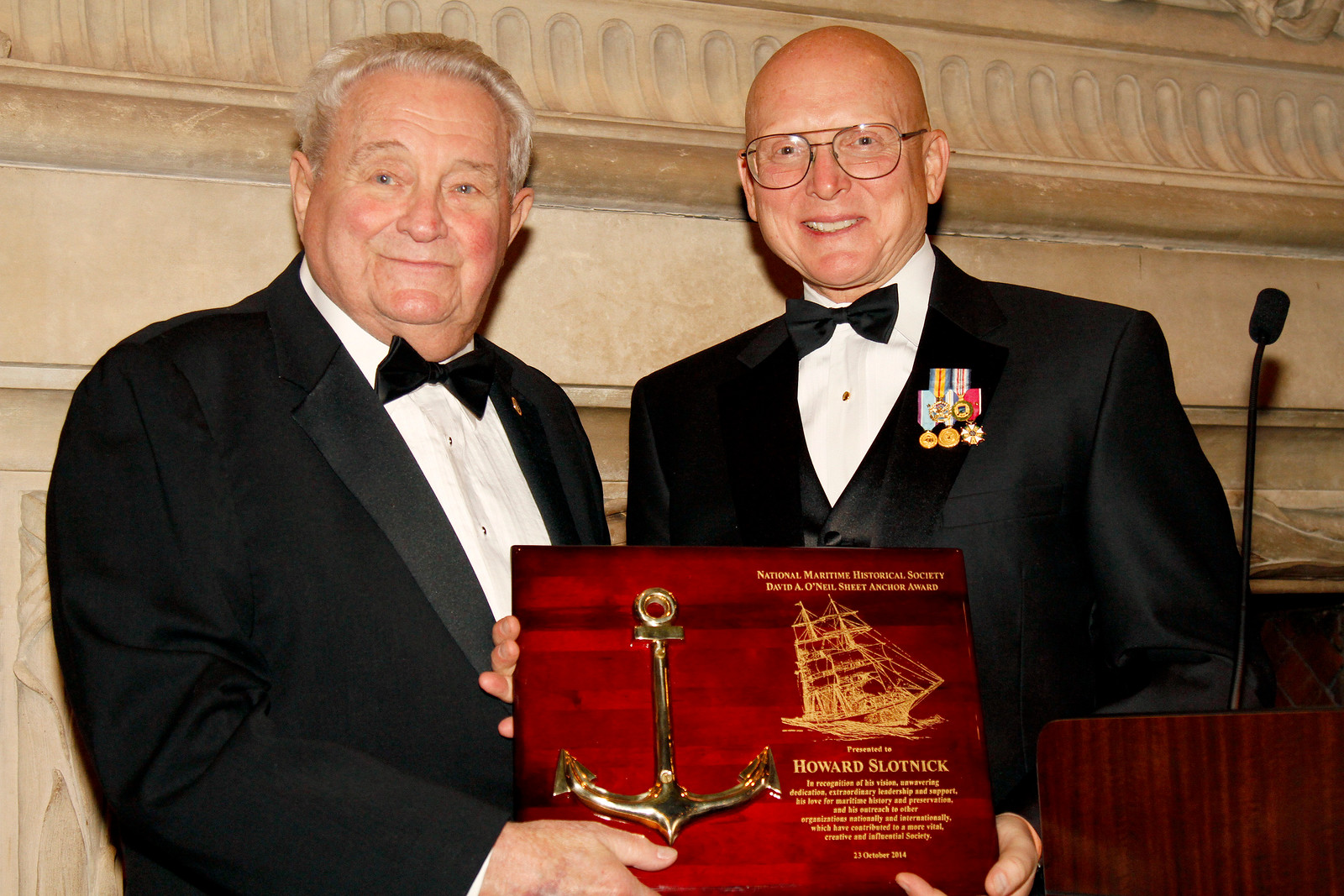 For his leadership and support behind several OpSails, the South Street Seaport Museum, the US Coast Guard Foundation, and most gratefully, to us, Howard was honored in 1998 with the NMHS Distinguished Service Award.  In 2014, we honored him again, this time with the Society's David A. O'Neil Sheet Anchor Award, in recognition of his extraordinary leadership in building the strength and outreach of the Society and in advancing its mission.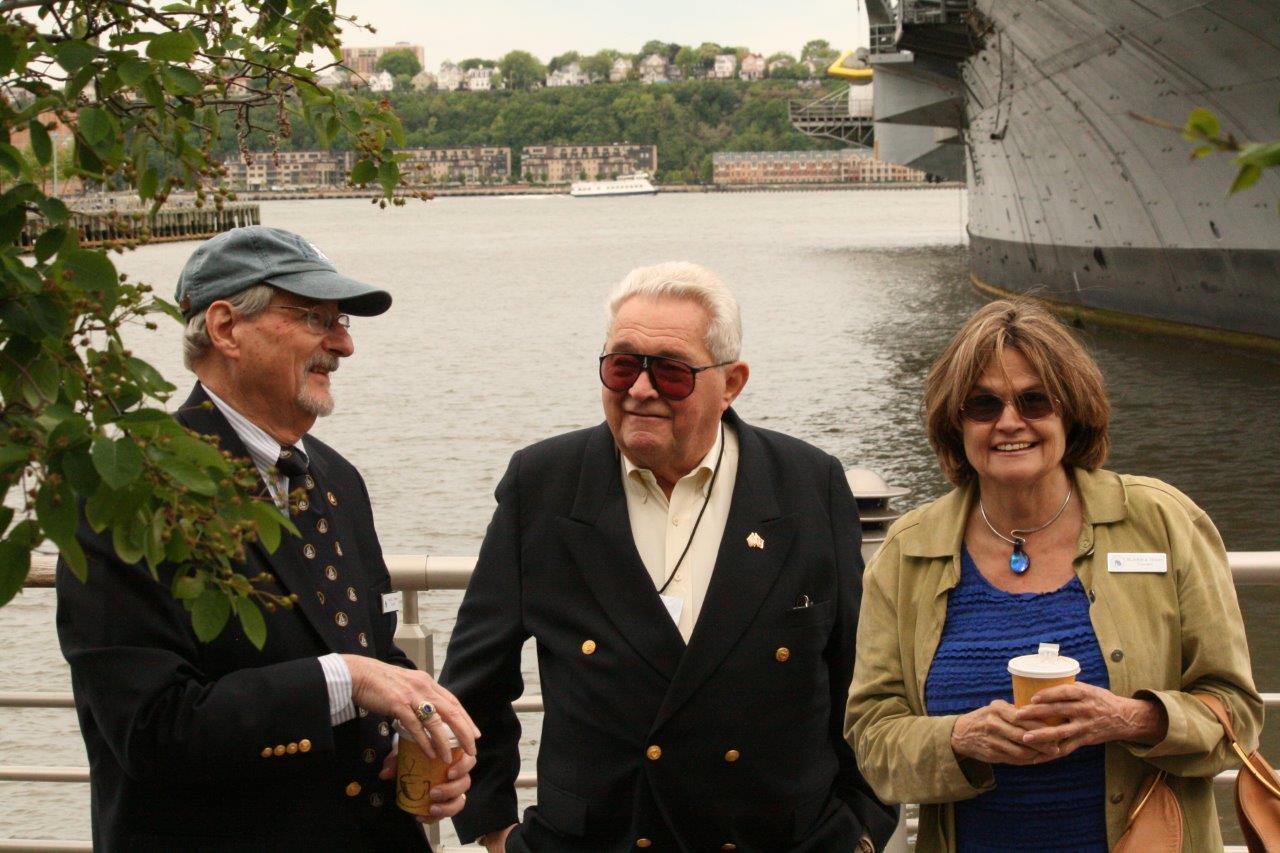 Howard Slotnick loved the sea and dedicated much of his life to the success and financial stability of the National Maritime Historical Society that he so loved.  His daughter Sharon asked the Society to create a fund in her father's name to further his legacy.  Please join us in supporting the Howard Slotnick Leadership Fund, chaired by his dear friend and shipmate, NMHS trustee and 24th Commandant of the US Coast Guard Admiral Robert J. Papp Jr., to carry forward the work that meant so much to Howard.  Contributing to the Howard Slotnick Leadership Fund will both honor our dear friend and ensure that National Maritime Historical Society's mission, serving as America's voice for our maritime heritage, continues. We are grateful for your support, which preserves a legacy of maritime knowledge and provides critical funding for Sea History magazine, our online resources at www.seahistory.org, and our ongoing educational efforts for scholars of all ages.  Thank you!
Donate to the Howard Slotnick Leadership Fund