In the Pages of Sea History 165
Here's what's in the pages of Sea History 165: 
Into the Lifeboats: Abandoning the Packet Ship John Rutledge
by Brian Murphy
150 people were aboard the packet ship John Rutledge when it smashed into an iceberg in February 1856. Many made it into the lifeboats; only one would survive. In this excerpt from Brian Murphy's new book, Adrift, we join the crew and passengers as they realize they are going to have to abandon ship in the wintery North Atlantic.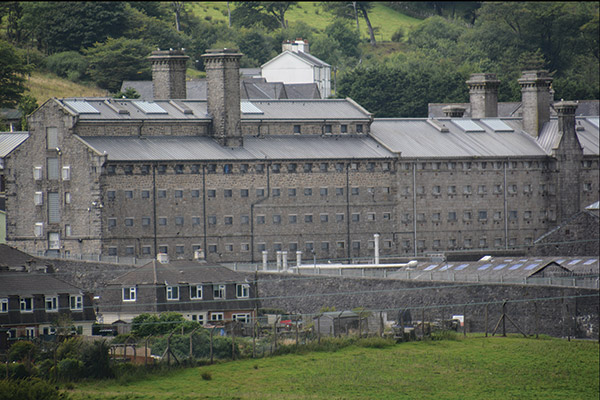 HM Prison Dartmoor—A Paradox in Devon, England
by William H. White
French and American sailors find misery as prisoners of war in the prison ships and later in the granite prison built on Dartmoor.
Fleshing Out a Disconcerting History: The Hidden Years of the Ship Katherine Jackson

by Jenifer Dolde
A routine inquiry into a 19th-century ship led Chesapeake Bay Maritime Museum curator Jenifer Dolde to a painting in the museum's collections, as well as a buried chapter in that ship's past.
Off to Fiddler's Green: Remembering Captain Bert Rogers and Gerry Lenfest
by Michael J. Rauworth and Burchenal Green
The maritime world lost two great leaders—and NMHS lost two dear friends—in August. We remember them here, and reflect on their legacies.
Marine Art: At the Water's Edge
by Charles Raskob Robinson with Sergio Roffo
A master of capturing the golden glow at twilight, especially along the littoral zone, award-winning artist Sergio Roffo strives to convey the elusive essence of nature and the scenes you find along the water's edge.
Historic Ships on a Lee Shore: The 1877 Cargo Schooner Governor Stone
by Shelley Reid, with Amanda Kilbourn
Among the casualties wrought by Hurricane Michael along the Florida Panhandle this fall was the historic schooner Governor Stone, a veteran of the Gulf Coast oyster trade. Her stewards are determined to repair and restore her and get her sailing again along the Gulf Coast.
Sagas from Smalls Lighthouse
by Dr. Louis Arthur Norton
Lighthouses have their admirers, and many fantasize about what a plum job it would be to man a lighthouse—waterfront living at its finest. For those who built and manned the light tower on a rocky ledge miles off the coast of Wales, the experience was anything but idyllic.
Plus, you'll find the regular features you look forward to in every issue:
Deck Log
Letters
NMHS: A Cause in Motion
Marine Art News
Sea History for Kids
Ship Notes, Seaport & Museum News
Calendar
Maritime History on the Internet
Book Reviews


Read Sea History Now
Want to read the eight most recent issues? Become a Member.
Membership in the National Maritime Historical Society includes one year of Sea History magazine. Call NMHS at 914-737-7878, ext. 0 or join online.