In the Pages of Sea History 177
Here's what's in the pages of Sea History 177: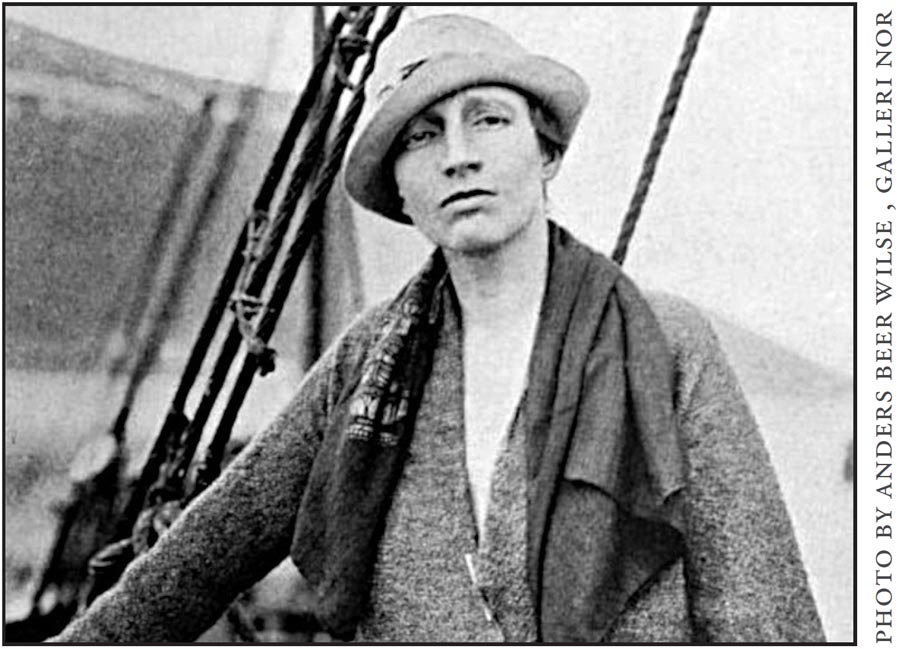 Searching for Amundsen: Louise Arner Boyd aboard the Hobby, by Joanna Kafarowski
Wealthy socialite Louise Boyd was preparing to embark on a third Arctic sailing expedition, when legendary explorer Roald Amundsen disappeared while flying in the region. Abandoning her original plans, Boyd placed her ship and crew at the disposal of the search effort. The journey that followed was grueling, but transformative.
The Battle of Vigo Bay—Fire and Silver on the Spanish Coast, by John S. Sledge
In 1702 a combined fleet of French and Spanish ships had just arrived in Spain from the Americas loaded down with silver, gold, and valuable commodities, when it found itself under attack by English and Dutch forces eager to claim a victory in the War of the Spanish Succession.
Historic Ships on a Lee Shore: Germany's Sail Training Ship Gorch Fock Returns to Sea, by Gernot U. Gabel
After being mired in controversy surrounding past scandals, mismanagement, and a rebuild that cost its taxpayers more than ten times the original estimate, at long last the German Navy's sail training ship Gorch Fock is prepping for sea with a new crew of cadets.
Sea Power as Soft Power: American Merchant Ships and Post-War Refugees, by Joshua M. Smith
The US Merchant Marine at the end of World War II took on a new role as war-torn Europe and Asia needed its help repatriating its citizens and organizing relief efforts. American military might shifted tactics from sea power to "soft power," which continued to be a valuable tool in the Cold War.
The Origins of the Rules of the Road, by Charles Dana Gibson
Red, Right, Return. Boaters learn this mnemonic phrase in any basic navigation class, but the rules of the road we take for granted were only established in the US at the end of the 19th century.
The Artist Legacy of the Van de Veldes: A Retrospective Exhibition at the National Maritime Museum (Het Scheepvaartmuseum) in Amsterdam, by Marleen Smit
The National Maritime Museum in Amsterdam presents a retrospective exhibition of father and son Willem van de Velde, whose depictions of 17th-century ships and naval battles documented much of that world for us today, and whose work influenced generations of painters.
American Society of Marine Artists Retreat at Minnesota Marine Art Museum, by Burchenal Green
NMHS president Burchenal Green reports on the recent gathering of today's top marine artists at the Minnesota Marine Art Museum in Winona.
Plus, you'll find the regular features you look forward to in every issue:
Deck Log
Letters
NMHS: A Cause in Motion
Marine Art News
Sea History for Kids
Ship Notes, Seaport & Museum News
Calendar
Book Reviews


Read Sea History Now
Want to read the eight most recent issues? Become a Member.
Membership in the National Maritime Historical Society includes one year of Sea History magazine. Call NMHS at 914-737-7878, ext. 0 or join online.