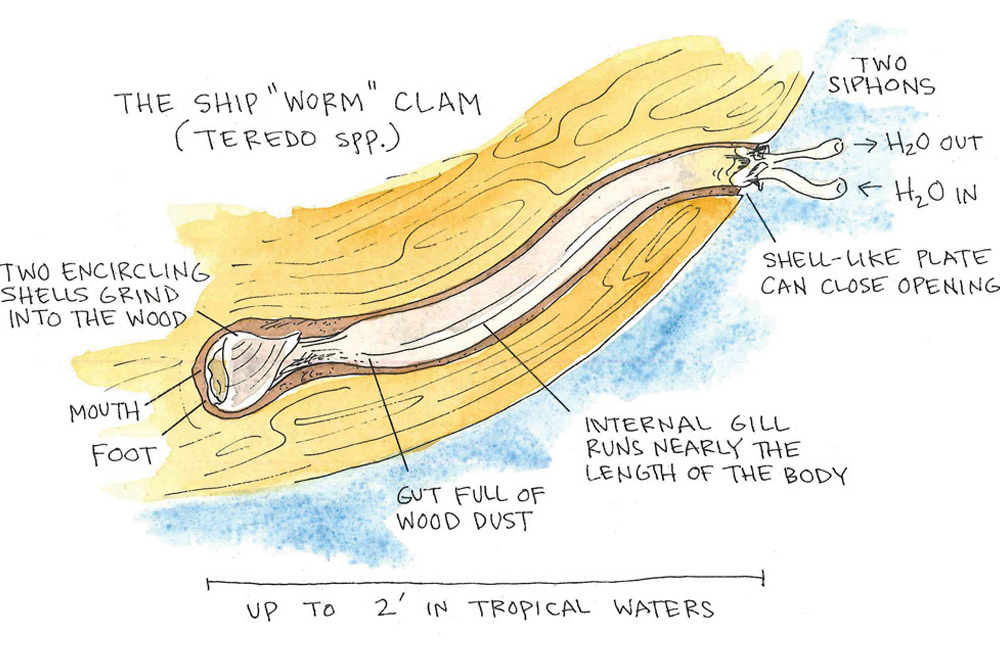 Damage to wood by the shipworm clam was often extensive enough to sink a ship!
As a tiny larva floating in the ocean, the clam lands on the hull or piling of a ship and immediately begins to grind into the surface of the wood with its shells.
How did Christopher Columbus and other mariners protect their ships from the shipworm?