Museums, Programs, Historic Sites
The Waterfront Museum / Lehigh Valley Railroad Barge
The Waterfront Museum/Lehigh Valley Railroad Barge
290 Conover Street
Brooklyn, NY 11231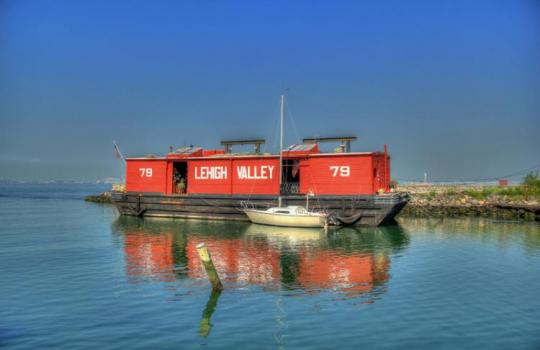 The Waterfront Museum is located aboard a covered wooden railroad barge of 1914, moored at Garden Pier 45 at the mouth of the Erie Basin in Brooklyn, New York.
The barge is on the National Register of Historic Places, and in 1998 was named the "Regional Craft of the Year of the Oceans" by the United Nations. The barge serves as both a museum and a floating classroom, and offers an unparalleled view of New York City's waterfront; it houses an array of maritime artifacts and interactive maritime-related activities, as well as an exhibit interpreting the history and restoration of the Railroad Barge.
The museum also offers school programs exploring the history, geography and commerce of New York Harbor.