Is Blackbeard's Skull in a Museum?
Some people believe that a drinking muglocked in the vaults of a museum in Salem, Massachusetts is made from the skull of Edward Teach, also known as Blackbeard the Pirate. Coated with silver and wrapped in mystery, the artifact was handed over to the Peabody Essex Museum by the family of the celebrated writer Edward R. Snow.
Snow claimed the artifact rested on the mantle of an historic pub in Virginia after it was acquired from Alexander Spotswood, the governor of Virginia who ordered Blackbeard's capture in 1717. Snow took possession of the skull-mug while in Virginia, researching the story of Blackbeard for a book. His family donated it to the museum after the writer's death.
Edward Teach's severed head hangs from Maynard's bowsprit, as pictured in Charles Elles's The Pirates Own Book (1837). This image is available from the United States Library of Congress's Prints and Photographs division under the digital ID cph.3c16074.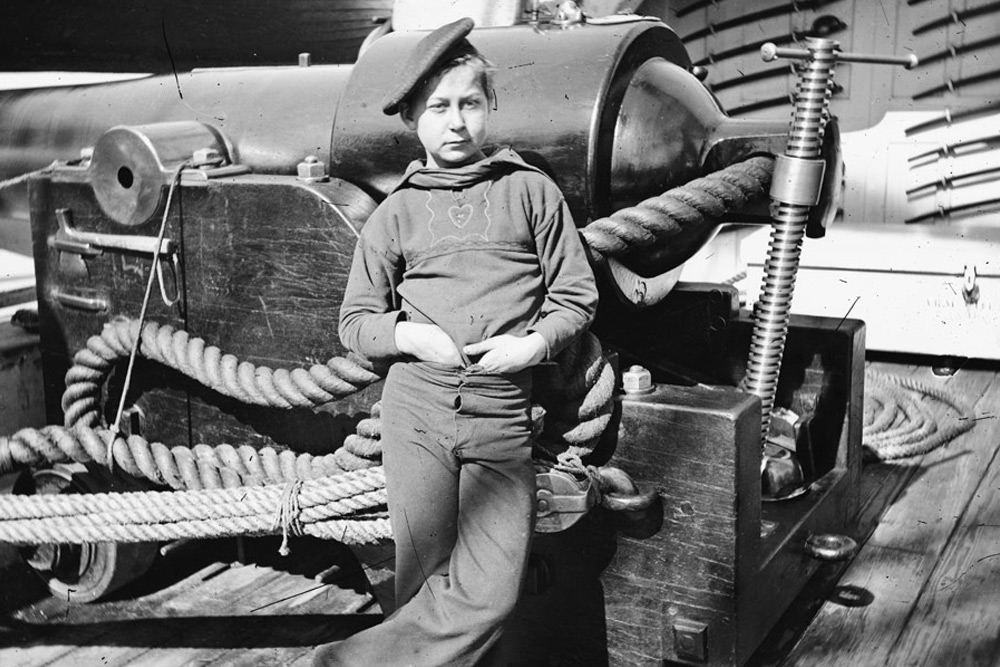 The Age of Sail was said to be the domain of "wooden ships and iron men," but sailing ships also had boys on their official crew lists.
Today, you have to be 14 years old before you can get a job in most states in the US, but in the Age of Sail both merchant ships and navy vessels signed on boys as young as seven years old as regular members of the crew.
What were these kids doing on board sailing ships?