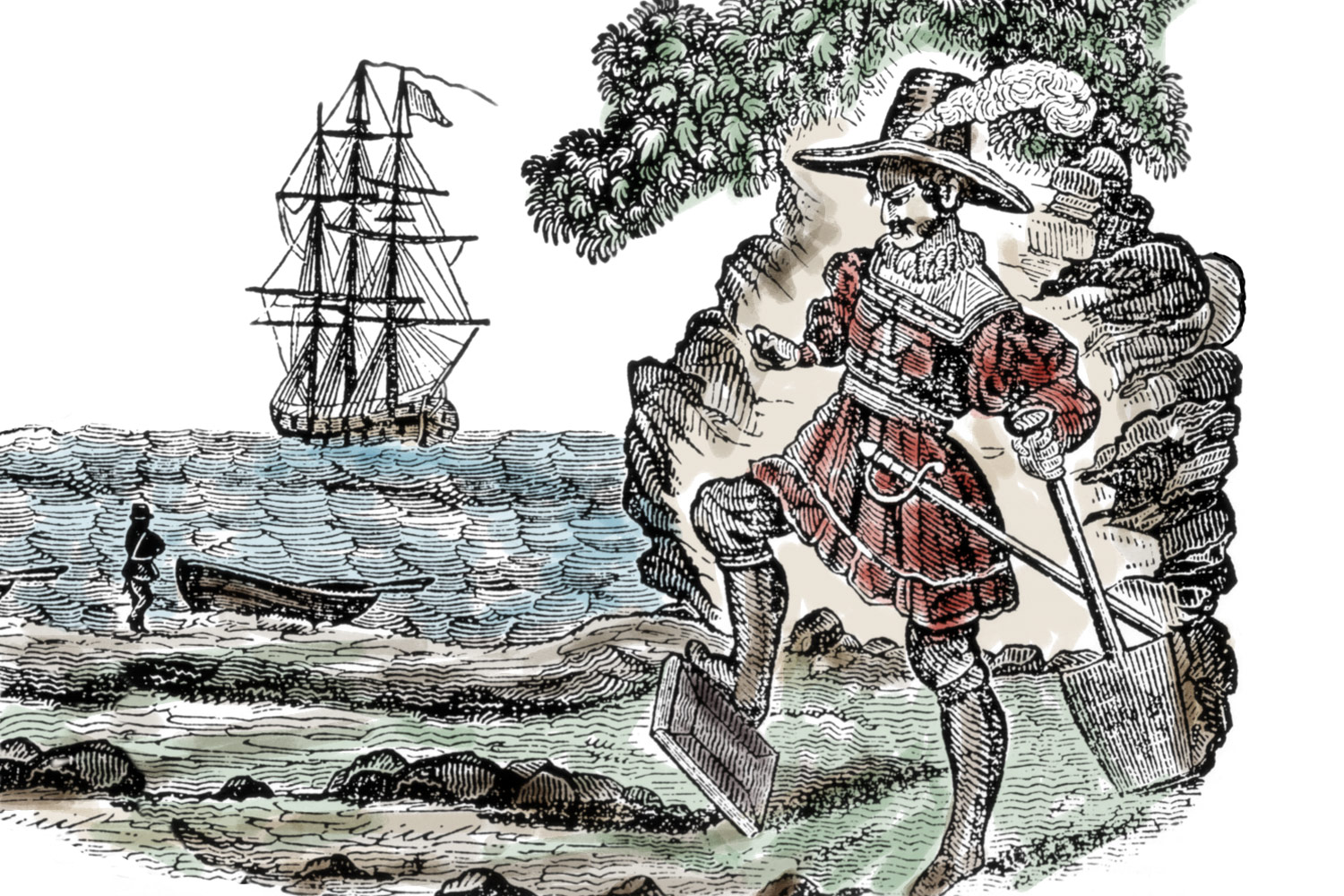 Some kids living around New York have a famous ancestor—Captain Kidd After. After their father buried treasure on an island near New York, he was hanged or piracy.
His daughters moved to New Jersey where the girls grew up, got married and had kids of their own. There are more than 500 descendants of Captain Kidd now living in the New York area.
Illustration: Captain William Kidd, (c. 1645-1701), British privateer and pirate shown burying a Bible near Plymouth Sound to launch his career.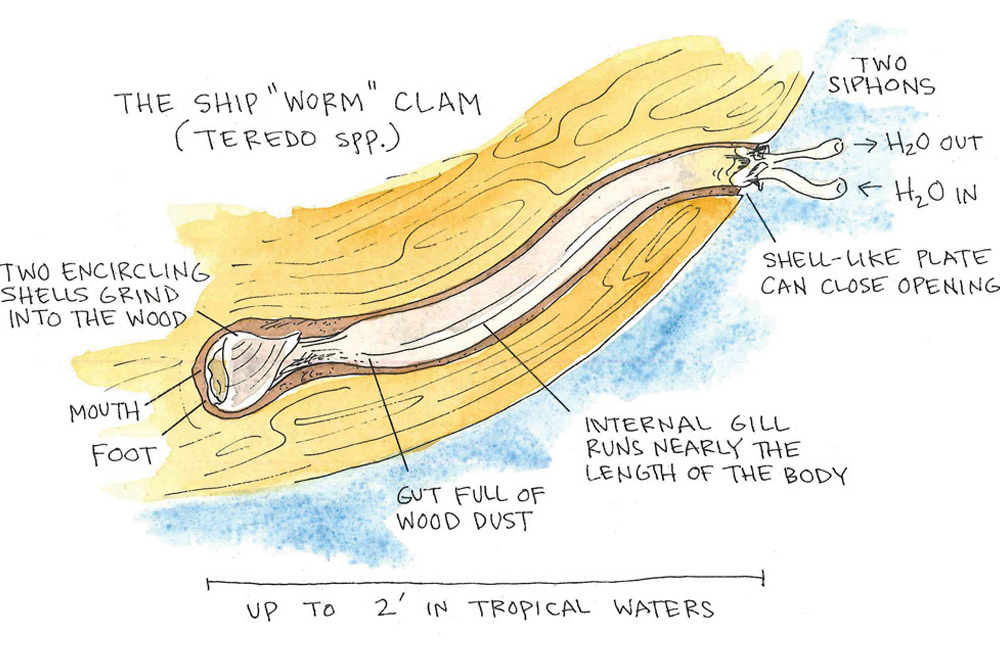 Damage to wood by the shipworm clam was often extensive enough to sink a ship!
As a tiny larva floating in the ocean, the clam lands on the hull or piling of a ship and immediately begins to grind into the surface of the wood with its shells.
How did Christopher Columbus and other mariners protect their ships from the shipworm?