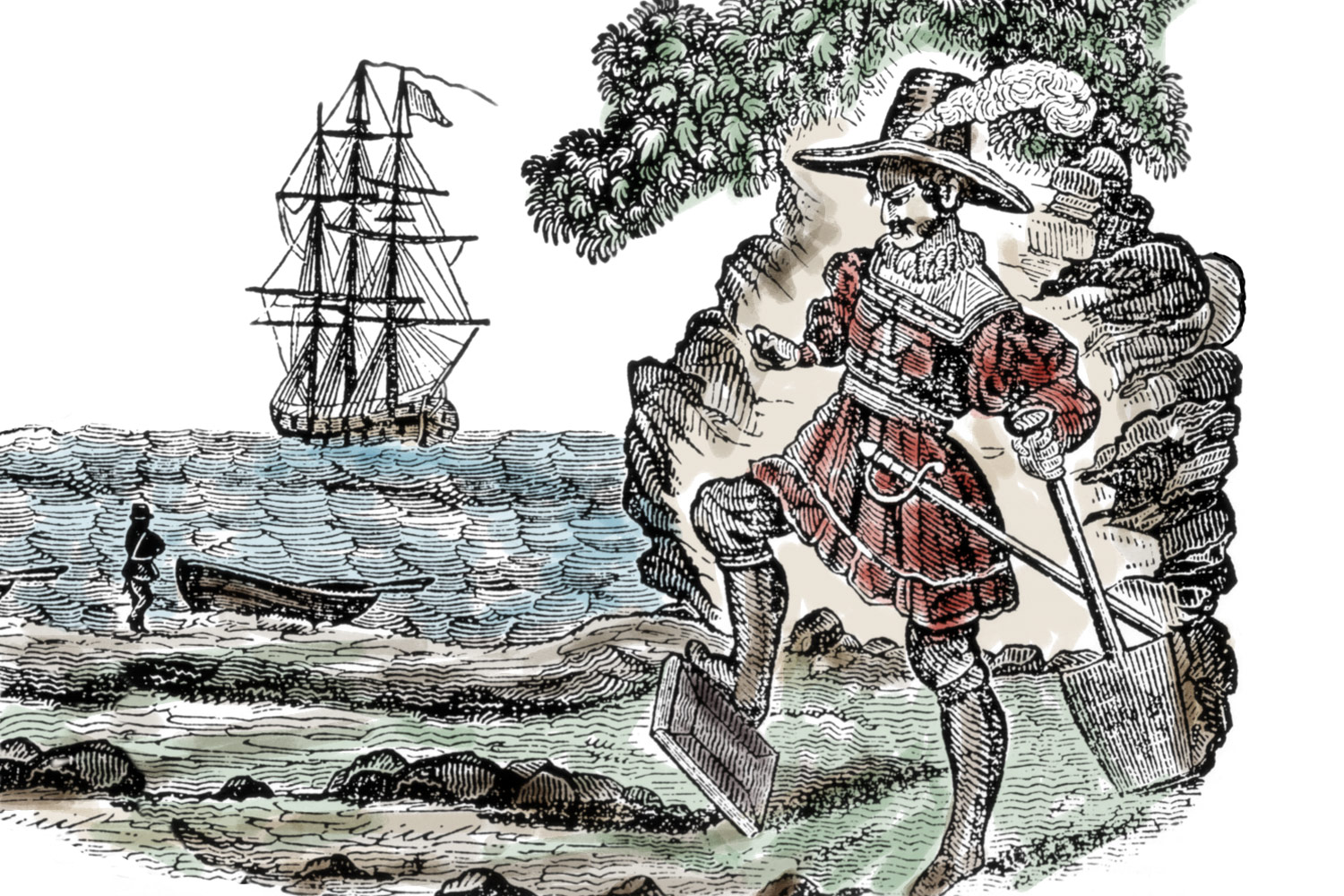 Some kids living around New York have a famous ancestor—Captain Kidd After. After their father buried treasure on an island near New York, he was hanged or piracy.
His daughters moved to New Jersey where the girls grew up, got married and had kids of their own. There are more than 500 descendants of Captain Kidd now living in the New York area.
Illustration: Captain William Kidd, (c. 1645-1701), British privateer and pirate shown burying a Bible near Plymouth Sound to launch his career.
Albert Einstein loved to sail and he sailed his whole life.
Renowned as one of the greatest mathematicians and physicists of all time, by most accounts Einstein was also a terrible sailor! Making a boat go in a particular direction is a very interesting bit of science, so you wouldn't think he would have had any trouble with it—but you'd be wrong.
What's the secret to sailing any place you want to go, no matter which way the wind is blowing?