Hauling a Ship Over the Mountains of New England
In 1776, during the Revolutionary War, General Carleton of the British military needed ships to fight the American gunboats on Lake Champlain. British soldiers in Canada dismantled HMS Inflexible and two smaller ships Maria and Carleton and carried them in sections through the forests.
It took the British months to build and transport the ships, but just 28 days to reassemble them. Carleton and his soldiers launched the ships on the shore of Lake Champlain just in time to fight the battle of Valcour Island against a small fleet of American gunboats in October 1776. This was the first time that American forces fought a British fleet.
---
Image: October 11, 1776 the Battle of Valcour Island.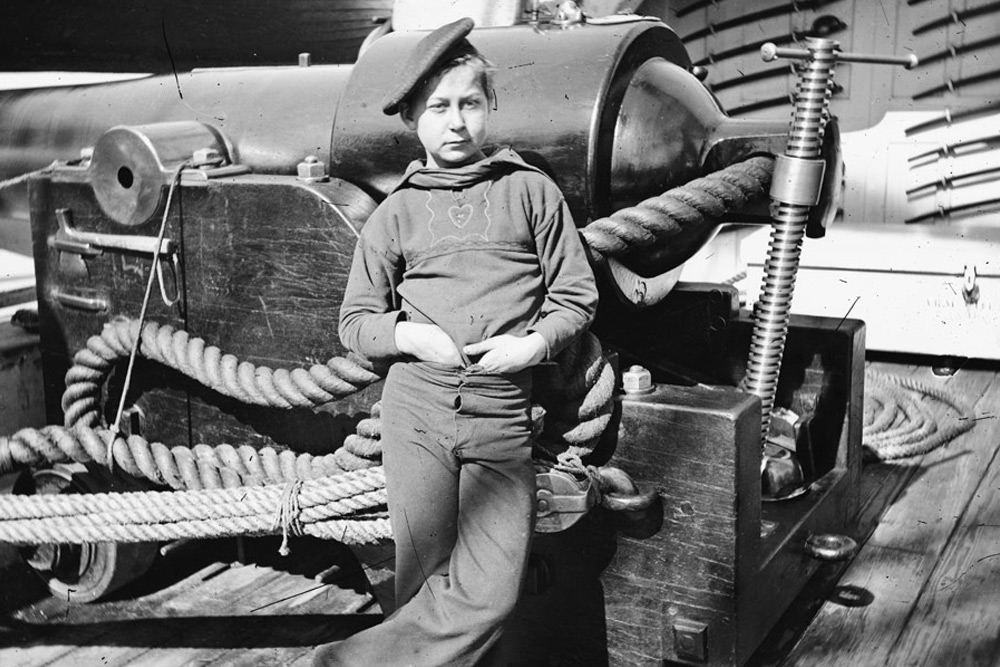 The Age of Sail was said to be the domain of "wooden ships and iron men," but sailing ships also had boys on their official crew lists.
Today, you have to be 14 years old before you can get a job in most states in the US, but in the Age of Sail both merchant ships and navy vessels signed on boys as young as seven years old as regular members of the crew.
What were these kids doing on board sailing ships?