Hauling a Ship Over the Mountains of New England
In 1776, during the Revolutionary War, General Carleton of the British military needed ships to fight the American gunboats on Lake Champlain. British soldiers in Canada dismantled HMS Inflexible and two smaller ships Maria and Carleton and carried them in sections through the forests.
It took the British months to build and transport the ships, but just 28 days to reassemble them. Carleton and his soldiers launched the ships on the shore of Lake Champlain just in time to fight the battle of Valcour Island against a small fleet of American gunboats in October 1776. This was the first time that American forces fought a British fleet.
---
Image: October 11, 1776 the Battle of Valcour Island.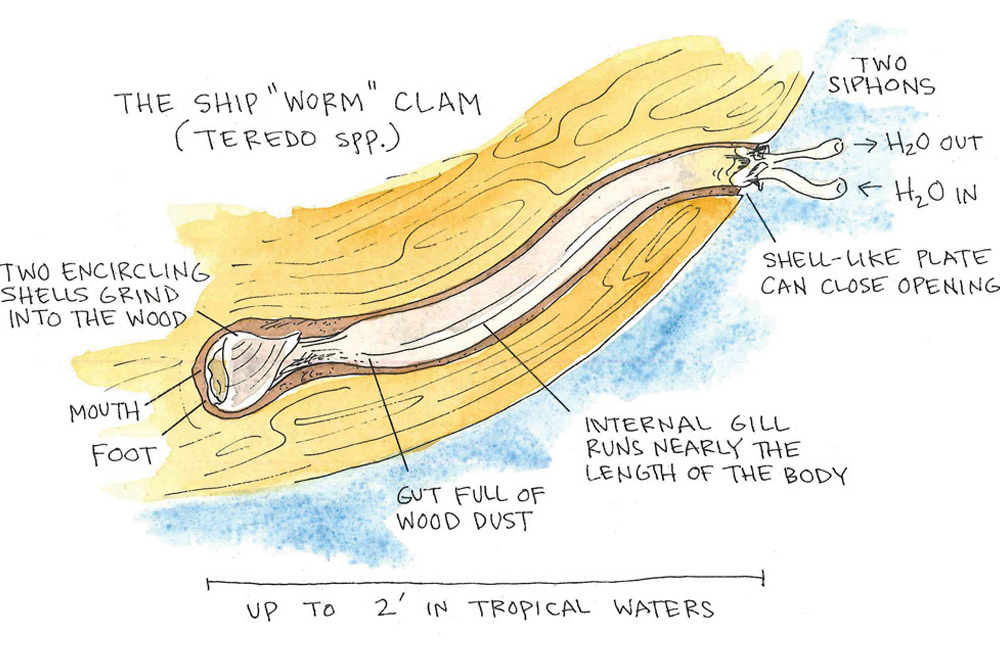 Damage to wood by the shipworm clam was often extensive enough to sink a ship!
As a tiny larva floating in the ocean, the clam lands on the hull or piling of a ship and immediately begins to grind into the surface of the wood with its shells.
How did Christopher Columbus and other mariners protect their ships from the shipworm?