Hauling a Ship Over the Mountains of New England
In 1776, during the Revolutionary War, General Carleton of the British military needed ships to fight the American gunboats on Lake Champlain. British soldiers in Canada dismantled HMS Inflexible and two smaller ships Maria and Carleton and carried them in sections through the forests.
It took the British months to build and transport the ships, but just 28 days to reassemble them. Carleton and his soldiers launched the ships on the shore of Lake Champlain just in time to fight the battle of Valcour Island against a small fleet of American gunboats in October 1776. This was the first time that American forces fought a British fleet.
---
Image: October 11, 1776 the Battle of Valcour Island.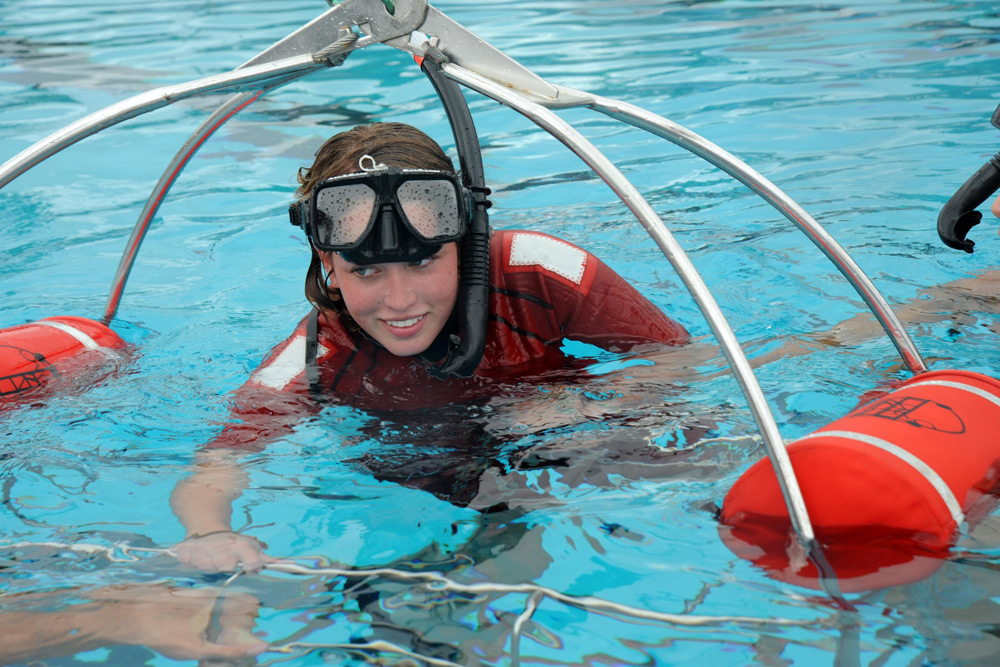 Today, nearly 42,000 men and women serve on active duty in the US Coast Guard.
The United States Coast Guard is the nation's oldest maritime service and is really a combination of five different agencies that were brought together to make them run more efficiently—the Revenue Cutter Service, the Lighthouse Service, the Life-Saving Service, the Bureau of Navigation, and the Steamboat Inspection Service.
What do members of the Coast Guard do every day?