Soon after leading a famous mutiny against the captain of the Bounty in 1789, Fletcher Christian was blessed with a son born on Pitcairn Island in the South Pacific.
He couldn't think of a name for the baby, so Fletcher chose to call him Thursday October (I'll bet you can't guess the day and month that Thursday October Christian was born).
Today, more than 200 years later, there are boys named Thursday October living on Pitcairn Island .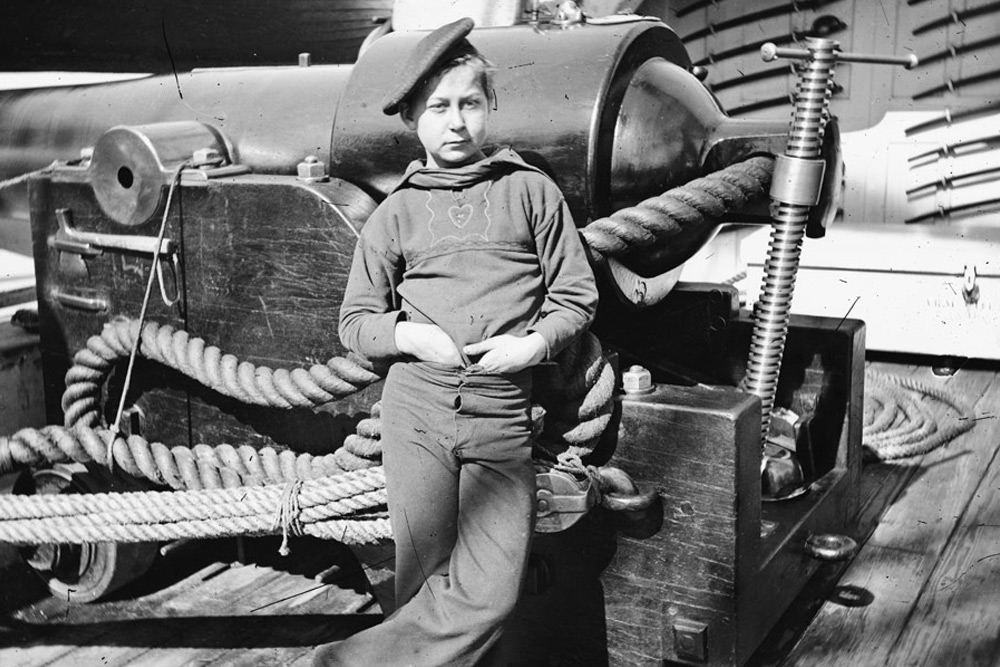 The Age of Sail was said to be the domain of "wooden ships and iron men," but sailing ships also had boys on their official crew lists.
Today, you have to be 14 years old before you can get a job in most states in the US, but in the Age of Sail both merchant ships and navy vessels signed on boys as young as seven years old as regular members of the crew.
What were these kids doing on board sailing ships?