Soon after leading a famous mutiny against the captain of the Bounty in 1789, Fletcher Christian was blessed with a son born on Pitcairn Island in the South Pacific.
He couldn't think of a name for the baby, so Fletcher chose to call him Thursday October (I'll bet you can't guess the day and month that Thursday October Christian was born).
Today, more than 200 years later, there are boys named Thursday October living on Pitcairn Island .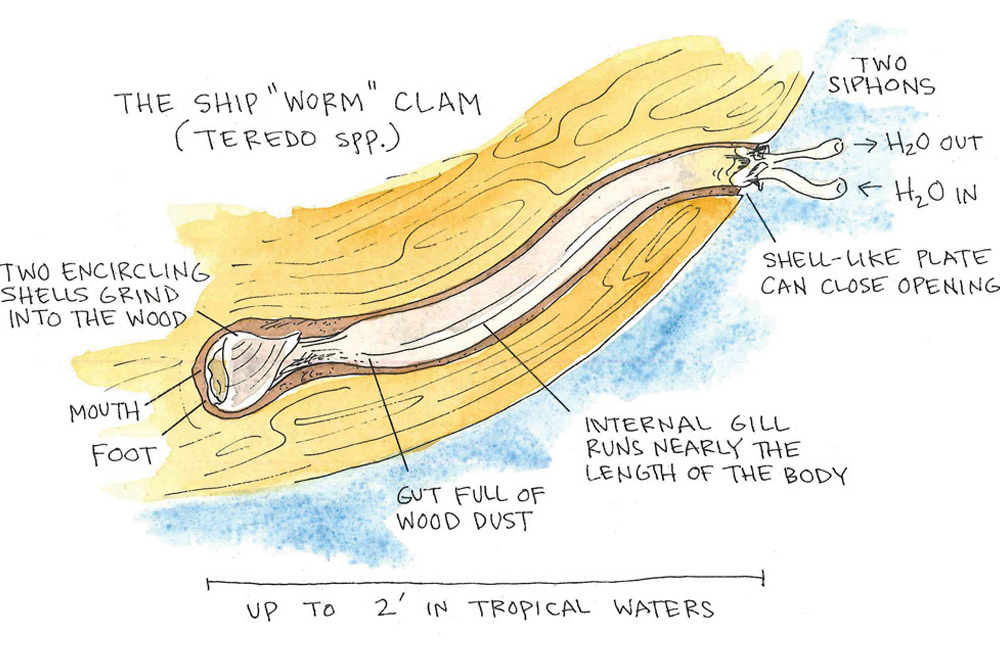 Damage to wood by the shipworm clam was often extensive enough to sink a ship!
As a tiny larva floating in the ocean, the clam lands on the hull or piling of a ship and immediately begins to grind into the surface of the wood with its shells.
How did Christopher Columbus and other mariners protect their ships from the shipworm?