The crystal clear waters of the Caribbean are always warm and the gentle breezes blow steadily, making it an ideal destination for sailing and snorkeling. More than 2 million people a year vacation in the US Virgin Islands, but did you ever wonder what it might be like to live there all the time?
Kelly Kiernan did, and when she packed her bags for the Caribbean to get away from the cold winters in the Northeast, she never moved back. That was a number of years ago, and Kelly still enjoys living year-round in St. Thomas, a place she calls paradise. Kelly first got a job as a crew member on a big sailing yacht and spent a couple of years learning a lot about boats, about the best spots in the Caribbean, and the tourism industry.
Today she is the director of sales, marketing, and development for a yacht clearing house. Yacht clearing houses are the links between boat owners and yacht brokers (the travel agents of the charter yacht world). When someone wants to start a yacht charter business, he or she might contact Kelly to find them a boat that would be suitable for the job. She also finds crew to run the charters on board and sells trips to prospective vacationers.
Yacht owners are often people who don't live locally, so I market their boats and try to make their yacht businesses profitable for them. I spend most of my time in my office at the marina creating sales promotions about our fleet of boats and adding content to our website. I also find just the right boats for people who want to plan a sailing vacation. Once I book a trip, I handle the business contracts and any other paperwork that needs to be done.
When guests fly in for their vacation, I often meet them at the airport and sometimes I have dinner with them, or ride with them in the taxi to the marina. I call this the "schmoozing" aspect of my job, and it is actually a lot of fun. I enjoy meeting new people, and it is wise to establish a good relationship with charter guests so that they continue to use my services for future trips. I also visit boats in the harbor to see if they have what it takes to do charters. Charter boats are like floating hotels, and not every boat is cut out to be one. I give the owners advice about how to make their boats more appealing to vacationers. I like to help people take their love of sailing and entertaining people and shape it into a successful business that they enjoy. —Kelly Kiernan
Kelly graduated with an English degree from an Ivy League university, but the only formal training she needed for her job was to attend a "new broker seminar" to become certified as an official broker, which allows her to earn a commission for booking a charter boat. Kelly says that her college education has really made a big difference in her ability to be successful. "The ability to write well and persuasively is such a huge asset because so much of my communications with clients is via email. There's a lot of competition out there, and you don't want to turn off a client with that first email and risk them going elsewhere with their business."
This past winter, when so many of us were shoveling our driveways in yet another snowstorm, Kelly's job in paradise seemed, well, like paradise.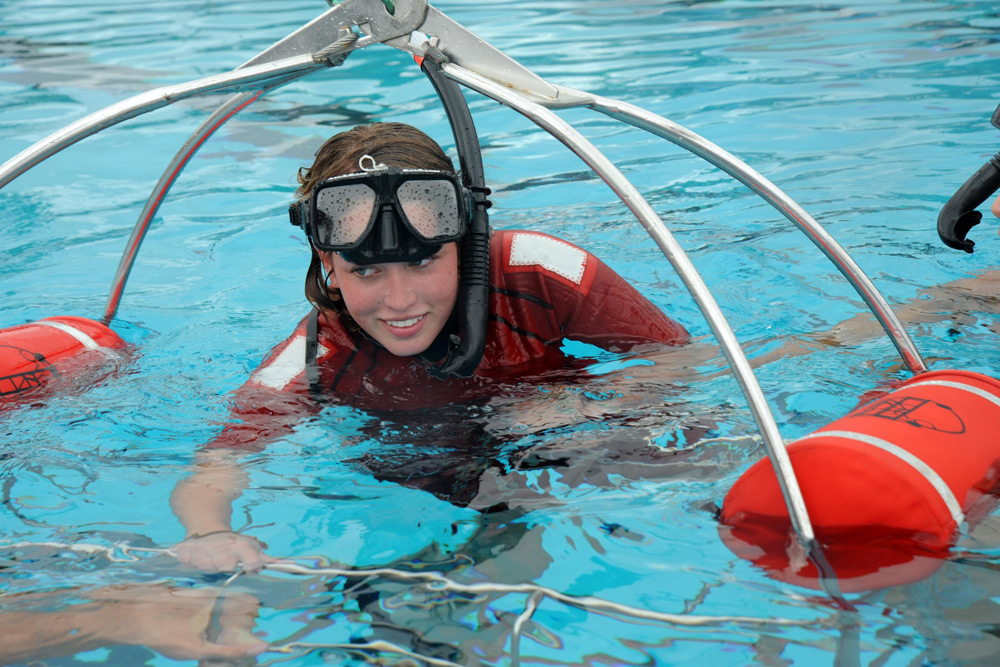 Today, nearly 42,000 men and women serve on active duty in the US Coast Guard.
The United States Coast Guard is the nation's oldest maritime service and is really a combination of five different agencies that were brought together to make them run more efficiently—the Revenue Cutter Service, the Lighthouse Service, the Life-Saving Service, the Bureau of Navigation, and the Steamboat Inspection Service.
What do members of the Coast Guard do every day?